DECEMBER 2018
⇒ Thursday December 6th,

Christmas Reception for Members,
contact info@trinitywomengraduates for details
⇒ Monday December 10th,

Christmas Commons with Carols from the Choir at TCD…
This event is now completely sold out
⇒ MONDAY 17TH, LUNCHTIME PLAY
DINNER IN MULBERRY STREET, Adapted by Michael James Ford from the short story by Fitz-James O'Brien. 


When love alone can't put food upon the table…It is almost Christmas in the year 1857 and Dick and Agnes Burdoon find themselves in dire straits in a tenement room in New York's notorious Lower East Side. Abandoned by their wealthy relatives and unable to find work, they must use all their imaginative resources in order to stave off imminent starvation. As they prepare to peddle the last of their meagre possessions, the unlikeliest of salvations is just around the corner. Dinner in Mulberry Street is both a love story and a celebration of fine food and drink. Heart-warming and hilarious, it is a perfect drama for the Festive Season. Directed by Bairbre Ni Chaoimh and  Starring Ashleigh Dorrell, Jamie O'Neill and Fabiano Roggio.

Unfortunately, due to staff shortages, the soup service has had to be suspended for the time being. As a result, the charge will be €15 as there is no lunch during the showContact Madeleine, magsnesbitt@gmail.com, if would like to book or if interested and would like a reminder nearer the date. Usual format: Meet at the venue, at the cafe theatre, 2nd floor, in Bewleys. Doors open at 12.45

______________________________________________________________________________
Recent Events:
⇒ Saturday November 10th
⇒TWG Annual lunch, Royal Irish Yacht Club, Dun Laoghaire.

TWG Annual Lunch, this year in the Royal Irish Yacht Club on Saturday November 10th, with Hilary Fannin, author, columnist and playwright. She was Irish Times TV critic for almost five years, passing on the baton when her eyes turned square. She now writes a weekly column, 'Fiftysomething', which loosely attempts to look at life from the other side of the hill. It certainly promises to be memorable..
⇒ Thursday October 25th:

Plastic: The Last Straw? What can Women do ?
A panel discussion  from 6 to 8pm on Thursday 25th October. Trinity Women Graduates are particularly looking at sustainability from a feminist perspective and asking how women can be thought leaders in terms of sustainability and how can we influence families, businesses and society to start treating the environment with respect as a matter of urgency. We really want to spark discussion and action.
Panellists taking part are Prof Anna Davies TCD, Dr Marisa Ronan of Psynapse.ie and Veronica Campbell of Campbell Bewley Group
Wednesday October 17th,
Cybersecurity and YOU… ARE YOU SAFE ONLINE ?
Alka Bhargava has nearly 20 years of cybersecurity experience and 25 years of information technology experience. Much of her professional experience has been with Wall Street and other financial industry firms, but at present she is an ex-New Yorker transplanted in Dublin working in cyber risk advisory. Alka is passionate about sharing her experience that basic cybersecurity hygiene goes a long way to protect both individuals and organisations.
BOOKING: email info@trinitywomengraduates.ie to book your place ( please bring a friend for free), tickets 5euro, or Eventbrite
__________________________________________________________________________
Roderick O'Connor at the NGI – A private Guided tour by the Curator
________________________________________________________________________
MINDING YOUR MONEY,
by Jill Kerby, Financial Journalist,
Jill is one of Ireland's best known personal finance journalists. She has written columns for The Irish Times, The Sunday Times, has a weekly syndicated column, "MoneyTimes" in 13 regional newspapers, and is co-author of the best-selling 'TAB Guide on Money Pensions and Tax' and the 'TAB Guide to Property
A former editor of the weekly industrial relations newsletter IRN Report, and Irish Pensions magazine, she spend eight years as the Irish Times personal finance correspondent, and 13 years writing for The Sunday Times. She is a regular radio and television contributor about financial issues and provides personal finance seminars for a wide variety of corporate and public audiences.
_____________________________________________________________________________
May 12th. Russborough House:  Private Guided Tour by Adrian Le Harival of the National Gallery. Lunch in Brambles cafe. Option of visiting the gardens.
____________________________________________________
"Finding your Voice", The IrFUW May fundraising event will take place on Saturday 19th May at the United Arts Club, Fitzwilliam St Upper.
The theme is "Finding your Voice".  Speakers will include internationally acclaimed author Jane Urquhart, and Lily Murphy, Director Blue Heron Leadership Coaching.
Trinity Week -TWG Co Host Conference with FEMS, THURSDAY April 12th, 11- 3pm: Energising Your Career -Power, Projection and Persona – a career focused workshop designed to help you get where you want to go.

FEMS: Faculty Engineering, Mathematics and Science; Event will be complementary to Athena Swan charter and TCD Equality &Diversity programme



---
March 22nd: Members Reception in Alumni Room; free, by invitation event, for members and friends
March 8th
Twenty Years From Now – Why the failure to support women in the workforce will herald a demographic winter for all…
Dearbhail McDonald, Group Business Editor INM
Dearbhail McDonald is Group Business Editor of Independent News and Media (INM plc). A global Eisenhower Fellow, the award winning journalist, author, motivational speaker and broadcaster is the youngest recipient, in 2017, of the Mary Cummins Award for Women of Outstanding Achievement in Media.
A Dublin City University Special Alumni Achievement honoree, and an Irish Tatler's Media Woman of the Year, Dearbhail serves on the board of Fighting Words, Ireland's national creative writing centre for children and young adults.
A director and trustee of the St Stephen's Green Trust, Dearbhail is also a member of the External Advisory Board of Maynooth University Department of Law.
She holds an LL.B (Law) from Trinity College Dublin as well as a Masters Degree in Journalism from Dublin City University.
6:30pm,  The TRISS Centre, Arts Block Building, TCD. Tickets 10 euro, Proceeds to bursary fund. Numbers for this event are limited, please advance book on eventbrite to avoid disappointment.
---
---
TWG Networking Career Series Talk Feb 15th

Nicola Byrne,  Cloud 90


Nicola is a well known entrepreneur, having founded multiple businesses the most recent of which is 11890o directory enquiries which now contains Cloud90.
Cloud90, which is an innovative platform that allows our live analysts to structure online/social media data by context and content—and not by algorithms or numbers. This helps improve overall business intelligence by measuring data in real-time and alerting you by text or email immediately, be it customer risk, employee risk, share price risk, systems failure, or other data. Cloud90 works with RiskEye, the world's first Online Reputation Security Service that protects businesses from negative online interactions. RiskEye monitors and analyses online postings, reviews, videos or images to determine appropriateness/sentiment and then removes or mitigates the harm to protect a brand's/business's image. Nicola is currently the President of the Irish Exporters and holds various state board positions and is an ambassador for female entrepreneurship in Europe.
In what is sure to be a stimulating evening, Nicola will be discussing falsehood, negative social media impact and the effects of poor regulation. Book here.
____________________________________________________________________
Trinity Women Graduates 2017 Programme
______________________________________________________________
95th Anniversary Dinner Saturday 25 November 2017
As we celebrate 95 years of Trinity Women Graduates, on behalf of the TWG Commitee our
95th anniversary dinner will take place on Saturday 25 November 2017 in the elegant surroundings of the Kildare Street and University Club, 17, St Stephen's Green, Dublin 2.
Our guest speaker will be Senator Lynn Ruane.
 _________________________________________________________________
Trinity Women Graduates, Christmas Commons 2017
Tuesday, December 5, 2017 from 6:00 PM – 9:00 PM
The Trinity Women Graduates Committee are hosting our annual table for members and friends for Christmas Commons on Tuesday 5 December at 6pm in the Dining Hall, Trinity College. We will be  joined for Christmas carols by the Chapel Choir. Friends and prospective members welcome.

Lucien Freud at IMMA, A Private Guided Tour…
Thursday October 5th, 11.15am
IMMA has secured a significant five-year loan of 50 works by one of the greatest realist painters of the 20th century, Lucian Freud (1922-2011). Renowned for his portrayal of the human form, Freud is best known for his intimate, honest, often visceral portraits. Working only from life Freud's studio was intensely private and he mainly worked with those he was close to, often asking subjects to sit for hundreds of hours over multiple sittings to better capture the essence of their personality.
IMMA Collection: Freud Project features a selection of 30 of the artist's finest paintings, and 20 works on paper. The works, mainly dating from 1970 onwards, explore several of the artist's key themes such as Portraiture; Self Portraiture; Still-life; Animals and Nature; works that reflect his interest in the people and the natural world.
During this unique five-year project IMMA will present a series of different and exclusive Lucian Freud related exhibitions, with a new programme of events and openings each year.  All 50 works will be on display across this first year. Subsequent exhibitions will include works and new commissions by other modern and contemporary artists in response to Freud, and will reveal exciting new perspectives on this major artist today.
The works, on loan from private collections, will be presented in a dedicated Freud Centre in IMMA's Garden Galleries for five years. With this extraordinary resource IMMA will create a centre for Freud research with a programme of special exhibitions, education partnerships, symposia and research that will maximise this important opportunity for schools, third level students, artists and audiences all over Ireland and beyond.
A Private Guided Tour, led by Audrey Brennan, will take place at 11.15am on Thurs Oct 5th at IMMA. Meet at 1.30 for coffee in the IMMA Cafe.Tickets €15 euro.
Please email grace.omalley@eircom.net to book your place

________________________________________________________________
The Vermeer Exhibition at the National Gallery – a Private Guided Tour for TWG,on Wednesday June 28th at 6pm. and September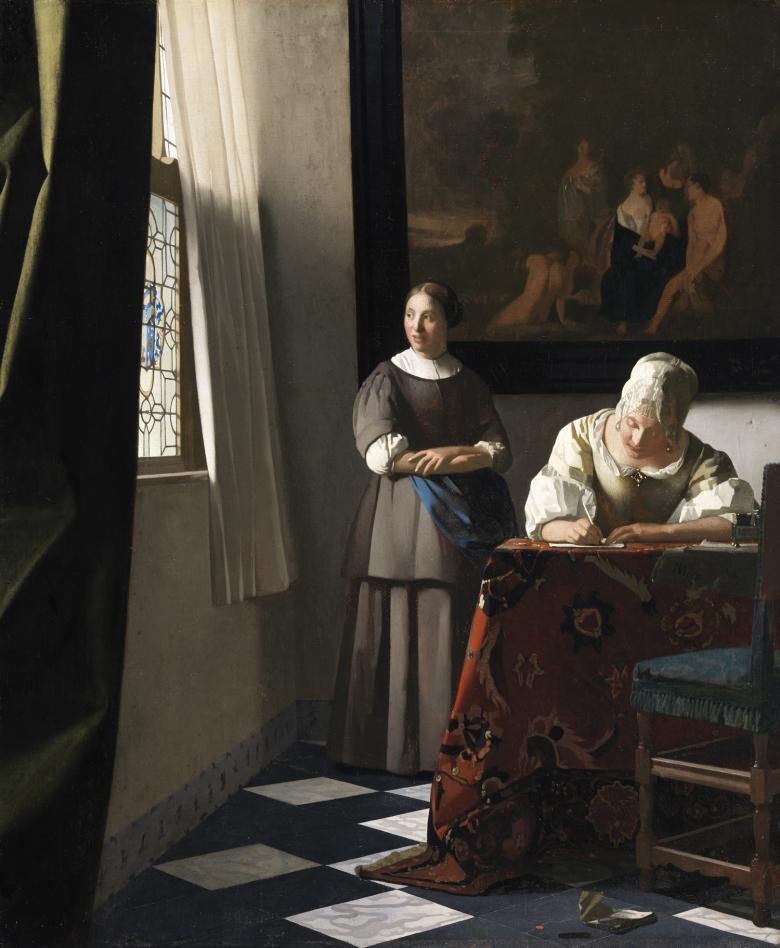 Opening on 17 June, this exhibition explores the fascinating network of relationships between Vermeer and Dutch genre painters of the period 1650 to 1675, Conceived by the National Gallery of Ireland, this exhibition will bring together some 60 paintings from around the world
Entry 15.00 Euro; CONTACT  – grace.omalley@eircom.net,

Meet at the Gallery Friends desk at 17.30pm on Weds 28th June
____________________________________________________________________
RHA Annual Exhibition, Private  Guided Tour, Thursday June 15th, 10.30am
TWG is pleased to invite you to a tour of the Annul Exhibition of the Royal Hibernian Academy. The tour will be led by our Guide, Audrey Brennan, a TWG Member and TCD Art History Graduate. It will take place at 11am on Thursday June 15th; meet for coffee beforehand at 10.30 in the RHA cafe.
This year, the RHA 185th Annual Exhibition will open to the public on 26 May and show until 8 August. Ireland's largest and longest established open submission exhibition includes painting, sculpture, photography, print, drawing and architectural models by Academy Members, invited artists and artists selected through the open submission process.
Dead Interesting Glasnevin
Saturday May 27th, Tour of  Glasnevin Cemetery, 12.30 -2.30
________________________________________________________________
Friday 5 May: Join #TrinityWomenGraduates 7.30pm Samuel Beckett Theatre, TCD for Snow White, String Variations and Before the Bell Rings Ballets
______________________________________________________________________
May 6th: "It's all About You."  Mind, Body & Spirit – wholeness and wellbeing.
The IrFUW Social Committee are delighted to announce an exciting and empowering Fundraising event on Saturday 6th May.
 Summary of Details: Venue: United Arts club, 3 Fitzwilliam St. Upper, Dublin 2. Time: 11am to 4pm. Cost; Members €40.   Non Members €45 (Tea, coffee & cookies on arrival, and a buffet lunch are included in the cost).WOMEN'S HISTORY WALKING TOUR OF DUBLIN with historian Sarah Finnegan
Saturday 1 April 2017, 10.45 am, Meet at Front Arch, TCD (1.5 hours)
Starting at Trinity, we'll discuss the history of women in Irish education and, moving towards the Rosie Hackett bridge, we'll examine the place of women in Dublin from Viking times onward, along with the importance of the river within this context and the representation of women in terms of the bridges that span it.  A discussion of Rosie Hackett leads us smoothly into the next stop, Liberty Hall. There, the main topic is that of women in the 1913 Lockout, the 1916 Rising and the daily battles these women faced in order to gain the rights that had long been granted to their male counterparts.The Monto is the next topic of conversation, and following on from that the Abbey is the next natural stop on the path towards O'Connell St, along with Wynns Hotel. Following Wynns I propose we make our way up O'Connell Street to the Proclamation plaque and from there discuss commemoration and the depiction of women in Dublin while addressing the document itself as a reference. This is also the perfect point for a discussion on Clery's, department stores, ballrooms and, turning to face  the GPO, we celebrate and explore the role of women in the 1916 Rising.  We'll the move up along O'Connell street and , with a good vantage point, discuss the Rotunda hospital and healthcare for women before moving back down towards Henry Street and on our right stepping onto Moore Street to discuss the role of women in the workplace.  We then, back on Henry St, tell story of Jennie Wyse Power, the Dunnes Stores strikers before making our way back towards the river where the tour concludes.
WOMEN IN THE PUBLIC EYE: DISCUSSION AND NETWORKING EVENT
Tuesday 28 February 6.30pm, Room 02A, Ground Floor, School of Law, House 39, New Square, Trinity College Dublin
In this career-focused event open to members and non-members of Trinity Women Graduates, Margaret Ward, entrepreneur, broadcaster and Founder of Women on Air, will give an overview of what prompted her to start Women on Air and her work as a founder of two different communications and training companies.
 Margaret will be joined by Averil Power, CEO of the Asthma Society of Ireland, former Senator and Trinity alumna for a discussion with Lorna Jennings, Managing Director of Dublin's newest public relations firm, Hanover Communications, on what it's like to be in a public facing role.